In addition to looking in the MLS for lease-to-own or land contracts, there are many other ways to find them as well. (Many still use Realtors, so this isn't a suggestion to work around Realtors...just that there are more creative ways that Realtors can locate lease-to-own and land contracts.)
I've posted on this several times before. Here's a link:
http://www.trulia.com/voices/Home_Buying/How_can_I_find_opti…
Hope that helps.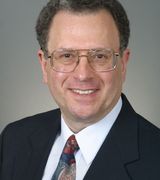 Contact
L, Yes, there were 82 homes for lease in Wayne County in the approximate area described. I did not search Washtenaw yet. Email me privately through Trulia and I will email all homes.

I would need any additional NEEDS you disire for the homes and it will take more than one search.