Darrell
Persuading a lender that an investment property is worthy of a short sale is going to be a challenge. How are you going to declare hardship? Unless you are insolvent (meaning all equity of your primary residence, plus all other assets, including cash value of investments) IMHO you are fighting an uphill battle.

I recommend talking with your lender about your situation and see if they are open. Also, talk with Realtor to get an idea of the FMV (Fair Market Value) of your property. It is more likely the lender might entertain the goal of restructuring your loan so you can manage the payments.

Many people are of the opinion that because they made a poor investment choice that the only option is a short sale. Given the market in most places, know that lenders are not inclined to agree to short sales just because you made a mistake.

OTOH, if you can prove hardship, and are prepared to work with the lender, it might work.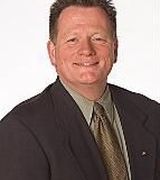 Contact