Just an update - useful as far as seeing time between short sales and when finally sold as an REO (bank owned property).

1541 Derrylin was listed since Oct 10, 2008 as a short sale and was in escrow 3 times. Last list price was $299k. Was withdrawn from the market on March 23. Fannie Mae took charge of home on May 22, 2009 and put on market on May 28 for $302,500. On July 13 the home went pending sale and closed on August 10 for $295k.

This looks like a situation where the lender would have received more money had they been a bit quicker on the short sale. But that's a lot of the reality out there.
This property was listed for a long time as a short sale. It appears that they had an accepted offer when the listing was withdrawn, which suggests to me that the lenders did not approve the short sale. The property went back to the bank yesterday. Looks like it will stay vacant for a while longer.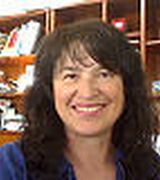 Contact