Cliff
If this is your primary strategy for selling your home, you might want to consider talking with a Realtor. The buyer that first sees the home they purchase sees it with a Realtor 90% of the time. So your target market is primarily Realtors, who know home values.

A properly marketed, prepared, and priced home will sell for closest to asking price in the first 30 days of market time.

So selling your home is not complex, but it does take knowledge of the local market, your home, and your situation. We are in peak selling season now, so if you need to sell, I would list with a Realtor NOW. If you want to "test the waters" know that time is not on your side and if you miss spring selling season it will cost you.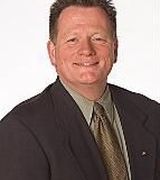 Contact
actually that was on Oak Lee Dr. but yes i am aware of that.

I just wanted to let you know that 23 Jack Rabbit Lane, Ranson, WV 25438 in Briar Run Subdivision, just sold for $250,000 on April 18, 2007 and this was a split foyer with 5 Bedrooms and 3 full Baths. Here is the MLS # JF6130334, and the List Price was $259,900 DOMM/DOMP: 247/247. The Contract Date: 25-Mar-2007 Close Date: 18-Apr-2007. If I can be of further help, please let me know.