is it an ex boyfriend or husband, if husband teh divorce decree should tell you what can or cant be done,. if it is just an ex boyfriend you may need to go to court to get home removed, you will have to prove he didnt put any money into the property or he may be due that money, either way seek the advise of a realestate attorney who can help you. good luck di
Di
Take the court order to your attorney. Assuming the judge directed the home to be sold, your attorney should be able to arrange for him to comply.

I think that there are times when we offer advice in good faith but we do not know all the facts. I am very sorry for your situation. I am not an attorney, so I cannot provide legal advice. However, it seems to me that this delay has cost you thousands of dollars in lost value. If your attorney cannot help you maybe you need a second opinion?

IMHO this question is best posed to either your attorney or another lawyer.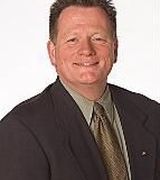 Contact
Hi DI,

Before you let your credit crash and burn (which sounds like it might be what your ex wants to have happen) you might want to contact a lawyer to see if they can compell him to see reason.

Sometimes, a third party can accomplish things that the folks in the thick of the situation can not. Have you approached him about either buying him out or having him buy you out? If not, you might consider this option if it works for you.

If you need further advice, please feel free to get in touch.

Take care and have a great day!

Tisza Major-Posner, Realtor, IVPG Realty (909) 837-8922 or (213) 392-4084 tisza@homesbytisza.com