Depends on your cash situation. If I remember correctly FHA 203k allows for financing of repairs.
I'd be surprised today if you could find conventional that would allow draw to pay contractors.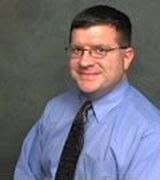 Contact
FHA 203k would be the better scenario. These loans are a little eaiser to do as it stands for rehab.
If the repairs are cosmentic olny, I would put less down and go FHA 203B
I am a mortgage broker. If I can be of service, please let me know!
Martin Smith
Precision Funding
877-238-6324 Ext 704
513-536-7184
877-238-6324 FAX
MSmith@PrecisionFundingUSA.com
http://www.PrecisionFundingUSA.com