Well, from the photos.. It looks like a nice enough condo... But I can see in the photos that there is no possible way $200K in upgrades were done to this condo in the last 8 years. And if they did.. why wouldn't anything aside from Upgraded Tile be listed as a selling point?

I'll give the seller the benefit of the doubt and say they put in the hardwood floors, upgraded all applicances... Still doesn't put much of a dent in the $200K profit margin the seller is trying to capture.

I gave them a $50K mark up over their purchase price... A fine investment return for 8 years... Everyone in real estate has been brainwashed over the past 10 years... believing real estate is suppose to triple, double quadruple every few years. That's what got us into this mess...

Ryan
You don'tknow what has been done to the property since 2001.\
I encourage you to be inquisitive, learn all you can about the property, what they've done. get into the details.

I have been personally embarrassed when I made similar assumptions to yours. Get the facts, look at the comparable sales, THEN draw your conclusions. If you jump without thinking, you'll lose your credibility.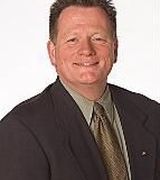 Contact
Some sellers just are not getting it. And denial is a river in Egypt.