Jan,
If you are an owner in a planned unit development (PUD) you are a member of the HOA. There is a document that sets up the rules for each HOA called the CC&R's. Read that again, it spells out how elections happen, how rules can be changed, what reserves are needed, how special assessments can be done etc.
The CC&R's are filed with the state of California for every PUD development in existance. It is neccessary to be able to allow occupancy and is the final step in the development process. Id you have questions after reviewing the CC&R's of your development you should consult an attorney. Realtors are not attorneys and can't advise you on legal matters, which this will be as it falls under contract law and interpretation of a contract.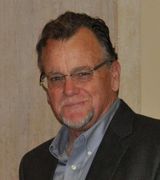 Contact
Hi Jan, without knowing what's in the HOA documents and who's running it, it's very hard to tell.
If I were you, the first thing I would do is contact the president of your association or the next in line and find out why they are raising the HOA fee.
Secondly, You probably receive a copy of the "minutes" that are sent to each and every member either monthly or quarterly and it should answer your questions as well. You also need to look over the budget and check the reserves.
And last but not least, it's time you went to the HOA meetings so you can get on top of what's going on. You might also want to join the board if possible. Sometimes the owners of the association will take over the management part instead of paying a company to do this.
If you have a direct question or questions, feel free to call or email.
Good luck,
Dave Tap Tapper
Realtor
Cashin Company
http://www.Davidtapper.com
650-403-6252