Marci -

You should align yourself with a quality buyer's agent in Atlanta and work through them - do not, under any circumstances, buy a home in GA without being represented by your own agent. You typically do not pay a fee for this and if you go it alone just know that the listing agent represents the seller, not you. Stop trying to go it alone, especially since this agent doesn't feel like even responding - should give you an idea of what you're up against.....

Hank
Marci,

I now know a little bit more about your reasons for liking this property, after seeing the other question about airport noise.

Pretty nice house for $35,000, huh?

If you are arriving in Atlanta without a network, and if you want to interview solid agents, then please call us.
try giving them a call....800-285-HOME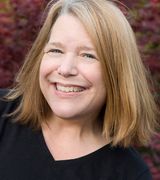 Contact