The bank does an appraisal in a short sale to determine what their bottom line will be in a transaction, but an offer can be submitted for less. he bank inevitably has the final decision in what they will accept, so it all depends.
Nicole,
Listing Agent usually suggest the listing price to the Seller. Lender will approve/disapprove offers made by buyers and usually will not accept any that is lower more than 20% of Fair Market Value at this particular time (not month or two earlier, but at the time the offer is made). This assumes that the house is in a good shape. Unfortunately, quite often frustrated owners do some damage. How and what prices might be accepted in such situation is entirely different "ball game".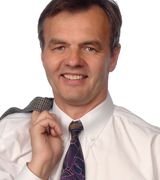 Contact
Most likely the bank or the holder of the note will make the decision of the sales price. The process depends on what state the foreclosure is located and the bank. It is always to consult a local REALTOR or attorney familiar with that states real estate laws.