Has your neighbor been using the easement or have you and the previous owners been using it? If you and the previous owners have been using it continuously for 20 years, you might be able gain right to it. This is really an issue that needs to be addressed by an attorney and Title company.

Laura Giannotta
Keller Williams Atlantic Shore
609-384-6121
Wayne
Sorry to hear of your bad luck.

You could certainly speak with an attorney. The main issue is that because the use has been "open and notorious" for so long the seller probably would have said that the price reflects the easement. So if you want to buy some of your neighbor's land, which is what it amounts to, then you'd have to negotiate a deal.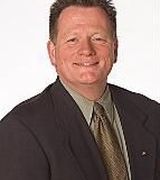 Contact
You could contact the owners of that easement and try to buy it back from them. You will likely have to pay for all costs involved as well as something for their "loss". If you were to try to erect a fence or prevent them from use of the access you could run into legal issues. Where was your attorney in this? Someone should have reviewed the survey and deed and pointed this out to you.