Here's an answer I posted yesterday on a similar question. The main point to keep in mind is that a large number of homes for sale or for rent are owned by people who'd be interested in offering the properties on a rent-to-own basis. But most won't be listed that way. So you really have to go beyond the obvious--having an agent look in the MLS for "lease options."
As for which is the "best" way...there is no "best" way. It depends on your neighborhood, what you're looking for, what you can afford, your comfort zone. (Are you willing to call up people who are advertising their houses to rent and ask them if they want to offer a rent-to-own? Some people are; some aren't.) So, read through the list and pick 3 or 4 that make sense to you. Definitely use a Realtor for the lease-option search, and try to find one that's willing to do the other searches, too.
Here goes...
Here are just a few ways.
**Using a Realtor**
[Note: If you use a Realtor--which is fine--ask them how they'd find lease-options. If they can't come up with more than 1 or 2 of the answers below, find another Realtor.]
--Some lease-options are listed in the MLS. Not too many, but some. That's where to begin. However, that's not where to end.
--Search for homes that are listed both to rent and to sell. There may not be any comment that the property is a lease-option, and maybe it didn't even occur to the seller. But a property that a seller is willing to lease, but is also willing to sell is a perfect candidate for a lease-option.
--Search for homes that are listed for rent, but were previously listed for sale. It's likely that the owner was trying to sell the house, but wasn't able to. Now he/she is willing to rent it. That's another perfect candidate for a lease-option.
--Search for homes that are listed for sale, but were previously listed for rent. In today's market, there will be fewer of them, but it happens. Again, another great candidate for a lease-option.
--Search for homes with expired listings. The owners wanted to sell, but weren't able to. Many will consider renting the property, especially if it's vacant.
--Search for homes listed for sale that are vacant. The owners are hurting. They might appreciate the cash flow they'd receive from leasing the property.
--Search for homes listed for rent that are vacant. Again, the owners are hurting. And most owners of single family homes are "reluctant landlords." That wasn't their long-term strategy. Especially if they're bleeding, they may just want to get the property off their hands.
***Not Using a Realtor***
I'm not advising doing it yourself, but you certainly can. Any competent Realtor--and there are many--should be able to find you plenty of lease-option opportunities using the strategies above. However, here are a few other ways to do it.
--Advertise on sites like CraigsList for a lease-option. Advertise under both the rental and purchase areas.
--Go through the papers and look for properties that owners are trying to rent out. A lot of them won't be listed in the MLS. Approach them and explain that you'd like to rent their property for awhile, then have the option to purchase it.
--Look for FSBOs. Same basic pitch to them. You'd like to buy their house, but would like to rent it first.
--Choose a neighborhood you like. Knock on doors. Ask, "Do you know anyone in this neighborhood who might be interested in selling their home?" Often, you'll turn up people before the home is listed. Again, you explain you're interested in buying, just renting awhile first.
--Put cards up in your local supermarket.
--Attend a meeting of your local real estate investors club or association. It may cost $10 or $15, or maybe nothing. There's usually a time near the beginning of the meeting when investors can stand up and offer or solicit deals. You can stand up, too, and announce that you're looking for a rent-to-own. Specify what you're looking for (number of bedrooms, number of baths), geographic location, type of property (townhouse, single family home, etc.), maximum amount you're willing to spend on rent and on the purchase, and anything else that's relevant. Print up some one-page factsheets listing those details. Make sure you put all your contact information on there. To find your local real estate clubs, go here:
http://www.creonline.com/real-estate-clubs/index.html
And the list goes on and on and on.
Hope that helps.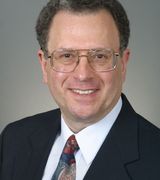 Contact
Kelli,

We are seeing many more rent to options in this market today, due to the high inventory. Owners in certain areas of the US are having difficulty selling their homes.

Your best resource for rent to owns would be an agent local to the area in which you are purchasing. Or check for REALTOR websites in your area. Often times on their homes for sale searches within their sites, they allow you to include the criteria, homes being offered rent to own. It will pull up a list of what is available for sale in your area, your criteria.

Happy Hunting!
Sandy Shores