Hi Shyla, My name is Jason Fritz. I am a licensed General Contractor and HUD 203k Consultant in Georgia. We have completed hundreds of 203k projects and offer very competetitive pricing as well as excellent customer service and overall project satisfaction. I would love the opprotunity to discuss your project with you.
You can visit our websites at
http://www.TrueCraft.net
or
http://www.GravityConsultingGroup.com
or call me directly at 678-873-5260.
Thanks, and Good Luck.
Jason Fritz
Shyla,

What is the long term goal? Are you moving here or doing this from Queens? Long distance landlords rarely do well in my experience.

Hank Miller, SRA, ABR
Associate Broker & Certified Appraiser
Prudential GA Realty
678-428-8276
Shyla,

Rehabbing is a tough market proposition since the market is still declining in some areas. I do have a concierge available for my buyers that includes contractors as well as general contractors. I do have a few property managers, that are TRUE property managers that I recommend as well, depending on the area.

One tip, would be to purchase near where you plan to live.

Good Luck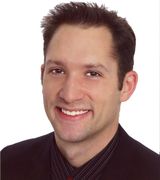 Contact