Thomas
Trulia is a great resource, but you do need to do a couple of thingsL
1. I assume that you have a Realtor under contract. Ask your Realtor, if he does not know, ask their Broker.
2. If you are selling without professional representation, then contact an attorney who is experienced with Real estate matters.

In most cases if a seller cancels escrow there will be damages to pay. Put yourself in the shoes of the buyer. What would you expect?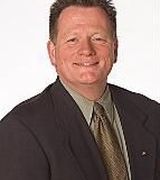 Contact
Thomas,

When seeking legal advice, you should consult an attorney familiar with Nevada Real Estate Law. As a Licensed Real Estate Salesperson, I am not in a position to tell you if you have a weak or strong legal case. Litigation is beyond the scope of a Real Estate Salesperson's expertise and it is unethical for us to offer opinion. At Prudential Americana, we have a top notch risk management team on staff headed by one of the most respected Real Estate Attorneys in the entire state.

If you are not currently under contract, or have been working with a Licensed Real Estate Professional, call me at 702-370-3521 or e-mail me at mike@primerealestatelasvegas.com and I will see what I can do.

Mike Dobranski, REALTOR®
Prudential Americana Group, REALTORS®