Joe
, Home Seller, Sunnyvale, CA
I am bias as we are trying to sell. But that being said I think 94085 is one of the most underrated areas in the entire county. Sure the public schools are not top rated but there are plenty of nice tree lined neighbourhoods, low crime, central location and a $200-300K saving over houses of exactly the same size 2 miles south. When gas hits $4+/gallon people will realize that commute time and expense really are an issue.

Location, location, location? Well...maybe if commuting is your highest priority! Sorry, it just seems ridiculous to advertise a home like that if it is not truly in a great location. I would consider some of the nearby areas of Santa Clara - similiar pricing and better overall neighborhoods.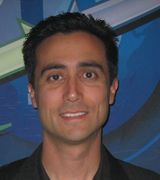 Contact
Toni,
94085 zip code in Sunnyvale is approximately the area between central exp, Lawrence exp, 237 and 101. This area is about $100/sf less expensive than 94086 and 94087 zip codes in Sunnyvale. Houses are slightly older and smaller than other parts of Sunnyvale. The neighborhoods are a bit run down compare to the other parts as well. However you can find pockets of homes in the 94085 zip code that are very nice.
Hope this helps. I'll be happy to provide more details if needed.