Hi Mark,
You have been given good information on the property, this price point in Marin County is a strong buyer's market at the moment. Figures, from a couple of weeks ago, show there were 86 homes in Marin County for sale in the $2mill to $3mill category and only 5 of those were in contract. Not sure exactly what you are looking for but I highly recommend you check out other areas in Larkspur and the other southern Marin towns of Sausalito, Mill Valley, Tiburon, Belvedere and Corte Madera. Let me know if I can be of further assistance.
Best regards, Phillipa Criswell
Mark,

Sylvia has provided a lot of useful information. The MLS# for the property is 20837004. You can use the link below to view ALL current active listings. Check out the e-mail listings button as well - a useful tool.
Good morning, Mark:
Yes, this property is available. As a matter of fact, the property is located in the Drakes Cove Subdivision in Larkspur Landing. These are brand new homes with a total of 23 lots, where 4 are built, 2 sold, 1 pending, another four are under construction with 15 more lots with plans to be built.
Drake's Landing is in a prime location - Close to Larkspur Landing, easy access to the Ferry (according to my husband, and I agree, if you have to commute, a ferry ride with the million dollar Bay and San Francisco view is definitely the best) and 101 freeway to the city and 580 to East Bay. There are Marshland Bird Preserve, Biking and Hiking path, sailing and windsurfing close by (my husband does that), Peacock Gap Golf Course near China Camp, many restaurants and shopping in nearby Corte Madera, and of course, being close to Mill Valley and San Anselmo, you can also enjoy their quaint shops and restaurants.
Coming from Chicago and loving Chicago (I used to live in the North Shore, close to Lincoln Park, still one of very few places I will move to), you will love the location, allowing you to go into the city and enjoy all that San Francisco offers while enjoying the great weather, gorgeous view, gentle breeze, fresh air and mild, sunny weather (o.k. we do get overcast weather and raining days in the winter (which we are grateful), but not blizzard and many feet of snow and biting wind).
Here is a link to the MLS listing for this home. I can give you other info also if needed; however, seeing is better than looking at it online. .
http://norcalmls.rapmls.com/scripts/mgrqispi.dll?APPNAME=Bar…
Please let me know when you might be coming into town, I'd love to show you Drakes Cove and the surrounding areas - There are many other wonderful, new, newer luxury homes in the surrounding area which you might want to take a look also!
Best,
Sylvia Barry
Frank Howard Allen Realtors
Marin County
(415) 717-0293
sylvia@SylviaSellsMarin.com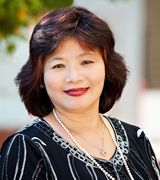 Contact