Herminai,

It will most likely depend on whether or not you have any type of contract with your agent. In California, even a "property management" agreement would indicate what is owed to the broker if the home is sold during the rental agreement time period.

If you do have a contract and the agent and he/she is the one who found the current tenants/potential buyers, the agent may very well be due a commission. Of course, it is best to consult with a local professional as laws and contract standards vary from state to state.

Good luck.
CJ
Heiminai
You need to read your listing agreement. It most cases the Realtor provides the owner with a list of buyers, Realtors, and brokers, who have contacted him or her about the property. If anyone connected to anyone on the list buys it, you owe the commission. This would be stated in the listing agreement, check with the Realtor's attorney if you have questions, or see an attorney.

In my opinion you need to do what is fair.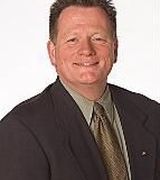 Contact