I just re-read your question and caught the "reduced listings" part. A lot of traditional "first-time homebuyer" and "new investor" neighborhoods have seen dramatic price declines. I'm seeing bank-owned properties on the market for under $100K in areas like Oak Park (95817), North Sac (95815), and Del Paso Heights (95838) to name just a few. You always get what you pay for, and in a lot of cases these are bank-owned homes in poor condition.
Rob McQuade, ABR, REALTOR®
McMartin Realty
http://www.ForSaleinOakPark.com
http://www.ForSaleinNorthSac.com
http://www.ForSaleinDelPasoHeights.com
If your question is "what's selling?" then there are a couple answers:
Bank-owned properties. The investors are coming back and they're looking for deals. In many cases, the best deal (on paper) is going to be a foreclosure listing. MLS statistics have been showing that single family homes priced under $250K are leading the local market in activity.
Established neighborhoods. Some neighborhoods never go out of style locally. The best parts of Sacramento--Land Park, East Sac, Arden Park, Fair Oaks--always seem to hold up well, even when the market is down. Many of these neighborhoods don't have a ton of inventory (sellers aren't selling if they don't need to), but there continue to be a lot of buyers looking to "get in".
The urban core. Downtown and Midtown are back in style as more single professionals, young couples, and empty-nesters are looking to be close to everything. Commuting is out, walking/biking to work is in. Proximity to shopping, dining, entertainment, and employment make these areas popular--and the number of new projects that are selling and the fact that huge price declines haven't hit these neighborhoods show that demand remains.
I hope this help, and welcome to Sacramento real estate!
Rob McQuade, ABR, REALTOR®
McMartin Realty
http://www.ForSaleinDowntown.com
http://www.ForSaleinMidtown.com
I have a different take on "reduced listings". The number of new REO listings fell in March due to the 30 day moratorium on Foreclosures agreed to six major banks in February. This has been offset by a surge in "short sale" listings. It remains to be seen what percentage of new short sale listings turn into closed escrows. Last year it was between 5 to 10%.

90% of calendar year 2007 short sale listings did not sell or close escrow in 2007.

If the success rate for short sale listings triples this year, it will still mean that 2 out of three are failed efforts. That is a miserable success rate.

Only government intervention can change the success rate of short sale listings into being a viable business for sellers, buyers and Realtors. The banks will not change their obstructionist procedures enough on their own.
The heavy action is still in REO's in all price ranges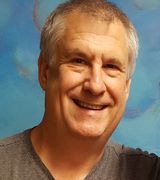 Contact