Oklahoma City is the nearest Craigslist.
http://oklahomacity.craigslist.org/apa/
Unfortunately there is no "MLS" equivalent for rental homes in central Oklahoma. This leaves you with looking in the papers (Shawnee News-Star, Seminole Producer, Prague Times Herald, and the Lincoln county paper whose name escapes me at the moment) or calling the local realtors.
Wish I had better news for you. Sorry,

Vicky.....you may want to try your local craigslist for these areas.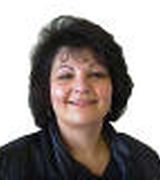 Contact