We have a house in the Parkway that we've been renting out for the past 2 years since my wife's career caused us to relocate to the Bay Area. When we lived there, my wife complained about the HOA being too strict - mostly about the cars on the street at night. HOWEVER, now that we are getting ready to buy in the Bay Area, and most of the neighborhoods in any of the different cities are 15+ years old (some nearly a century), there is a SIGNIFICANT difference in the way the homes and yards are cared for between those with HOAs and those without -- and we are specifically looking for a neighborhood that has an HOA -- at my wife's request. HOAs ensure your otherwise lazy neighbors keep up the physical appearance of your house -- which does have an impact on value at the end of the day.

But we do remain a little disgruntled that the rates in the Parkway continue to increase on a yearly basis.

John
, Home Buyer, Folsom, CA
You can call them at 916-984-1619. My suggestion is don't buy your home there. You will be paying $112/month (which will continue to go up each year, it starts out at $95!)to get your front lawn taking care of. And there are too many rules including what/where to can you put in your backyard (plants, structures, etc) Don't forget no parking on the street at night!
By the way I am currently an owner in the Parkway of Folsom and try to get out, but the house price is too low. I am waiting for the right time to get out and never buy another home with and HOA or gated type community if I have the choice. Just my honest opinion. Good luck in finding your dream house.

You can just contact one of their sales offices and get that information. Just go to http://
http://www.theparkway.com
and go to the "contact us" page. I would recommend that you get your own buyer's agent to make sure you have someone working for just you. Ask them whether they cooperate with agents (i.e., pay a commission). Most likely they will. After all they want to sell their inventory. Good luck to you.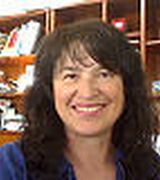 Contact