Another stellar question....or is it?
Mr Administrator, you need to read the community guidelines.

# USE THE CORRECT FORMAT
In the Question and Answer section, any question should be posted in the form of a question; do not post answers unless you are attempting to answer a question or provide further clarification on your question. As this section is devoted to asking and answering questions, postings must be phrased in question and answer format or they may be deleted. In the Blogs section, please keep postings in the blog format. Because this is not a micro-blogging community, your blog posts should be complete articles (with a beginning, middle and an end). Remember that you have the power to remove or edit a blog post or comment at any time. Trulia reserves the right to remove blog posts that don't follow this format.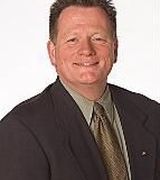 Contact