Joe,

This is most certainly a question for a CPA. I have my hunch about this one, but we can not give folks tax or legal advice. You are best-served speaking with your accounting and/or financial professionals.


Best of luck to you.

Derek Bauer, Associate Broker / Realtor
Real Estate One
Derek@DoorToDreams.com
That is a tax questions that I would address to your tax adviser. This site is mostly frequented by Realtors and lenders, not accountants.

Good luck!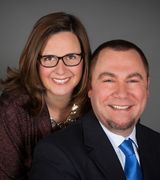 Contact