Dear Marla,

Your best bet is to follow Cheryl's advice and pick an agent to work with you. Buyer's agents have a fudiciary responsibility to you, their client. Seller's agents have a fudiciary responsibility to the Seller naturally. We would all welcome the opportunity to work with you and Barbara/Robert, the McGuire agents for the home.

Cheers,
Sally
Marla,

You can call the McGuire office and ask for the open house schedule and go in then or you can follow Cheryl's advice and work through an agent of your choosing to schedule a private showing. You can of course contact the listing agents but we would rather that you contact one of us.
Personally I love working with Robert and Barbara and would welcome another opportunity.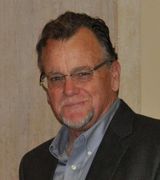 Contact
Hi Marla,

Broker's tour for this property was this morning. Per the MLS the Sunday open house is not posted yet.

I recommend interviewing 2-3 agents who can represent you as a buyer. You will get the best representation if you work with your own agent as opposed to working with the list agent who was hired by the seller.