Hi Allen,

I'm afraid that I'm not able to find this listing on our site using the MLS and city information that you provided. Can you post the link to our display here or send me an email with that information so we can investigate?

Thank you,

Emily Gibson
Customer Service Representative
Allen....

I am with Windermere in California and we have a direct feed to Trulia. If your Windermere region has the same I am guessing it will update itself. If you placed it yourself then Trulia can help you with this. Good luck.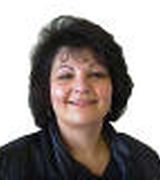 Contact
Allen-

I don't know how to fix the Trulia listing problem, but you might try posting this in the Using Trulia Q&A Area.

Also, welcome to Realty Executives!