I understand your concern. However, local laws and regulations govern the use of security deposits. The owner might or might not even be able to use your security deposit in lieu of your rent. That's certainly not what it was intended for, and that's likely not what your lease provides.

I understand you don't want the sheriff "kicking you out." At this point, though, it's totally out of your hands. And probably out of the capability of the owner to do anything, either.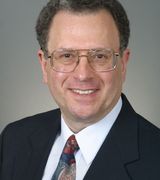 Contact
Understand your concern sorry to hear, dont feel alone many renters have the same issue across the country. You will need to have your lease agreement terminated with the property owner, if he should "turn things around" you would be in default with our current landlord, who could sue you.
Check with the state for laws or confer with a real estate attorney when a property is auction. More than likely an eviction process would need to take place
http://www.lynn911.com
http://www.homes-for-sale-dallas.com