Thanks for the input. I have experience selling Businesses w/Real Estate. Ironically buildings with bars on the 1st floor and apartments upstairs... so as a part of the negotiation to purchase the entire building was my client wanting to purchase/buy out the owner of the bar, so we bought the building and the business as well..

I've got calls into my local association to get their advice as well, I've gotten conflicting information from several brokers here in IL...

thanks again!

Sam
In California, real estate licensee can do real estate, loan, property management, business opportunity, mobile home, etc. Two points please remember them. First, as Keith said, you should check your E&O coverage. Second is a little bit confusing. You should involve into the transaction if you involve in the legal paperwork.
California law does not allow real estate licensees to prepare or explain the real estate legal documents without the real estate practice in the same transaction. For example, based on the same scenario you have but in CA, you prepare and explain the purchase or lease agreement for the buyer, seller or leaser or leasee but you did not list the business or you did not show the business. That is equal to Unauthorized Practice Law (UPL). In CA, it is illegal. I do not know if it is crime. I guess so.
In NY, they have real estate lawyers to involve the paperwork. In CA, real estate licensee can do that but the condition is you should have practice in the transaction as a real estate person.

Check with your broker. In California a DRE license is for selling real estate.

In this case they have a lease for the business, they are not selling the building. Your broker may also have a concern about Errors and Omissions Insurance coverage. Do you have expertise in selling businesses?

Depending upon the situation perhaps you can refer it to a commercial broker, or have one oversee the transaction.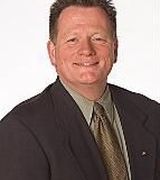 Contact