Heather,
Who told you that?
I would suggest a couple of things:
First, there is a trade off between the number of bedrooms and square footage. That translates into value.

I have seen an 850 s/f house, three bedroom, one bath. Can you imagine how small all the rooms were?
I have also seen a 3,000 s/f house with two bedrooms

What I suggest is consulting with a Realtor regarding your ideas. Adding a fourth bedroom just for the re-sale value may not make sense. It depends upon your market. Adding on living space might make sense, such as finishing a basement. The most popular style home is a three bed, two bath. If you've already got that, then running some numbers with someone who knows the market is the best way to make sure you are not wasting time and money.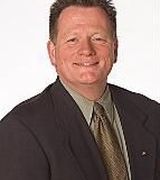 Contact