Sure your parents could co-sign. My mom co-signed on one of my early purchases.

Check with an accountant and lawyer on some of the ramifications. The main one, of course, is that if you default, they have the right to come after your parents. Another consideration is that they'll remain on the mortgage. They may be able to deed their interest in the property over to you, but that won't release them from their mortgage obligations. The only way you'll be able to do that is by refinancing.

One other possibility is delaying the purchase until after September, when you are drawing the salary that'll qualify you on your own.

Hope that helps.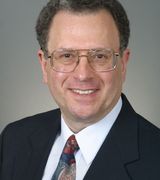 Contact
Daniel,

You're from Durham, right.?

I'm sure they can co-sign .. but why put your parents under the gun..?

Move to Chicago in May - and rent ... start your new job in September and see if you even like it - (or your job likes you) .. come spring you'll have 20 or 30 homes or condo's that you've researched, you'll know the market and the city and you'll be prepared to do it all by yourself... sound fair.?

Many things can happen being in a new city and starting in a new career .. the last thing you'd want to happen is having your parents paying for you ~ twice ...

The courts are littered with loving parents trying to get back pennies on the dollar because of children that wanted something yesterday - but couldn't wait until tomorrow ...


:^)

-

Why would anyone jump down your throat? Your parents can absolutely co-sign for you. Since you pretty much understand if you do not pay, then they are liable. You are not required to have them sign the deed, but you probably should. Then when the time comes and you can make the payments on time, they can just sign a quit claim deed, which means they give up ownership and rights to the property.

Good luck in your home search!
Ida McCarthy
Broker
Sherwood Realty