Hi Shree,
I did a little searching for you and per the mutiple listing service (the service that realtors use) this property closed escrow for $355,000 on December 30th. There may have been a glitch in the county recording department or something. Sometimes these things happen.

I am pretty familiar with the Amerige Heights development and can help you with any additional questions. It looks like you had another question and I will check that one out now. Thanks so much! Cristal
It was most likely a foreclosure...and that was most likely the price due on the note...most likely purrchased back by the lender.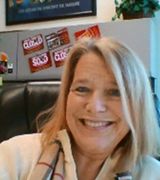 Contact