Brenda;

Seems Lynn misunderstood your question...apologies!

It is the agent's resposnibility to deliver the contract and inform their buyer. I would contact the agent's supervising broker immediately.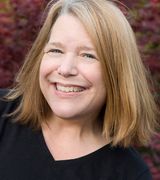 Contact
WOW I would be concerned if an emergency took place regarding the buyer. OR perhaps all deliver buyer decided against property buyers agent never updated seller.

In many instances with email attachments we follow up with voice mail confirm listing agent received our fax or email. Never know if "things fail in world wide web"...