Hi Laura;

Part of my business is dealing with clients who are looking to invest in Mexico and as such, I have some Realtors there that may be able to assist you. Also, I have an individual (Realtor) here in Austin that works here in Austin, but represents people who are buying and selling in Mexico. Please email me at JasonPeebles@kw.com or call me at 512-623-6485 if you would like me to contact these individuals.
Laura,

Good idea, but unfortunately the way I understand our broker rules is that with exclusive listings we can only list in one place. Open lisitings are really a thing of the past in these parts where lots of brokers could advertise the listings. I'm with rockinblu.....list on the US sites and those south of the border will find you if that's your target. You could advertise directly in their newspapers or with their AOAA type groups. There's lots of very targeted marketing you could do. I'd start attending the fly-ins communities like these have and contact the brokers that specialize in these fly-in type neighborhoods. You might also target the aircraft brokers in the area. You might also target commercial airline pilot type groups or boards. I know here in DFW area we have our own newspaper for the airport and I've seen at other airports those types of newspapers. A number of the live in hanger owners at our little fly in here in my area (Hicks Airfield) are commercial pilots. Good luck...have fun.....sounds like a neat property.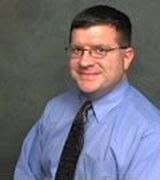 Contact
You can call Mary Lou Haywood-Catron @ 913.266.5609
I am an agent with Reece & Nichols, owned by Home Services of America, one of Warren Buffet's companies. We are affiliated with Leading Real Estate Companies of the World, which does business all over the world through affiliates such as ourselves. Just tell Mary Lou that I said to call and she will take care of you.