It's only common with Realtors who aren't smart enough to look at the "big picture" and understand that you're forming a relationship with that buyer, and all of their friend and family that might be referred their way, if you liked your Realtor and the job they did.

That kind of thinking is incredibly short sighted, and you have every right to feel somewhat like a "transaction" rather than a person, in this case. I'm sorry this is occurring. I'd recommend calling your realtor and telling him/her that you're feeling somewhat neglected, now that the "contract" portion is over, and you'd like some assurance from him/her that they're going to be there to address your ongoing questions and concerns... feel free to "dangle that carrot" of ongoing referrals, if you need to.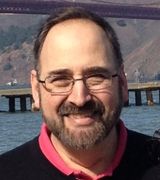 Contact
Nate, a good Realtor would stay in contact with you and help you all the way through the process. But to try to answer your question, if it is a bank owned property then the previous owners debt is not your problem. The bank will hold them accountable for the difference between what they owed and what the sales price is. There may be other leins on the property like propery taxes that were not paid etc. Contact your closing agent to see what your responsibility would be for that.

Hope this helps.
Hi Nate,

It is not common, nor is good common sense! I would recommend speaking to the manager of your Realtor's office if they aren't responding to you. The escrow company (if you go through an escrow holder, I am not familiar with customs in Minnesota), or the title company might be able to help you, but your realtor should be your liason. Good luck and congratulations on buying a home!