I DON'T think the commission is the FIRST thing lenders go after in a negotiation. Lenders know they are dealing with a real estate agent. Just do not expect to be able to get 10% on a short sale listing. I have never seen an agent be cut off on their commission. That is ridiculous. Know that you might negotiate your commission but you will NOT be left high and dry.
I've put together an e-newsletter all about negotiating and short sales. Check it out.
http://www.shortsalesforrealestateagents.com
It is important to be exact on the net sheet, what gets approved is all they will pay. You cant use percentages you really need to break everything down into line items or they may return it to you causing valuable time. Deed preperation, recording fees, tax stamps, courier fees, closing company costs, back property taxes, water bill and your commission, i agree to ask for a higher commission because they cut it every time, if you start low they will go lower anyway. good luck with your short sale. they are tough....
Here's how I do it....ask for an additionat 2% points on the commission. Why? The commission is the first thing the lender comes after in a negotiation...... Also go for a "short sale service fee" for the exact same reasons. Contact me thru the site below if you have questions...more than happy to help you.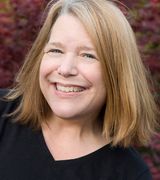 Contact