Hello P. You already know that it's not the correct price and I would think that the agent corrected the mistake by now, but even if they did not, they still don't have to sell it to you for $41,900. The website is an invitation to make an offer, but it's not an offer to sell at the stated price. Otherwise, you'd just send an acceptance, not an offer. I am sure the Countrywide website also contains a disclaimer concerning accuracy of property information. When you see an advertisement in the paper for a car and the price is wrong, you can't go in the store and demand they sell it to you for that. However, if the mistake is small enough, the merchant may agree to honor the advertised price just to keep the customer happy, not because he/she is legally obligated to sell it for the advertised price. If it's a true mistake, there is no issue with false advertisement either because there was no intention to deceive or mislead.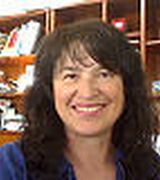 Contact
You can submit an offer for whatever price you want, the sellers can opt to accept or decline it. Even if the property is listed for $145k, and you offer $200k, they can choose to reject it if they want to. Remember that a transaction has to be agreed to by BOTH PARTIES, not just one. Typos happen. Good luck.
True it's careless of them to list this property for such a price, these are typos that should be checked before you push the final button to publish the information. You can make an offer, but unless it's accepted you don't have a contract. It's the same senario as if you were to offer equal or less than the listed realistic price, it's all in the acceptance of the offer. I hope they were appreciative of you making them aware of the issue.