Julie
Did you interview a Realtor before opting sell without professional representation?
I think that owners selling on their own have a couple of challenges:
1. Lack of exposure. In most markets there is plenty of inventory, so Realtors have plenty of homes to show...they are not looking for yours. The only way they will know is if a client tells them about it.
2. Lack of correct pricing -most owners have no idea as to the market value of their home. Sometimes Zillow and similar online sites are actually not helping owners. You need to understand WHERE the market is going, how fast its moving, and above all what listings are competing with yours.

I would ask a Realtor for a CMA, and ask them how many homes, like yours, have sold in the time YOUR home has been on the market. REaltors are not on vacation, they are out showing property and selling it.

Generally speaking owners selling on their own sell for 16% less than listings sold be Realtors
86% of owners eventually sell with a Realtor.

Some owners can sell on their own. My experience has been the MOST owners will net more and actually SELL their home with a REaltor.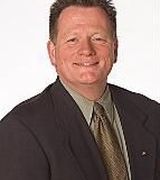 Contact
Julie,
I suspect that you will have several/many Realtors come by. That's how we keep up with the market, by looking at houses that are for sale and then tracking what the sell for. If you have email addresses of local Realtors, send them invitations.
I personally can't think of any reason why a buyer's agent wouldn't want to attend your open house. Just let me say, I would attend if I had a buyer looking for a home in your area and price range.

Now that I think about this a little more, before I attended your open house I would run comp's and if you are over priced, I would not attend at all, unless you were offering a door prize or some incredible lunch, then obviously I would be coming just for the goodies.

In fact, I would suspect, if you're not offering something other than a commission (which in this market as a buyer's agent I expect a minimum of 3%) and $1,000.00 bonus, you might not get much foot traffic at all.

Truth is, if I had a buyer I am not sure I would even mention your home because FSBO's are notoriously hard to deal with. Not to say that you are, it's just that most FSBO's have over inflated ideas about their property, think they know everything, make tons of mistakes, don't understand procedures and process and are jaded angry little people, especailly when dealing with Realtors.

Ok, after thinking about this as I was typing, I want to change my answer, of course many reason exist not ot visit your home during an open house, I have to say I don't think I would.