Shoba,

The home has been foreclosed as Maureen explained. The "redemption period" during which the former owner has an opportunity to pay of the mortgage and reclaim the house generally lasts 6 months in Michigan. Therefore, the property should come on the market soon. If you are interested in receiving information on similar properties in the area, I can send updates as they become available.

Shoba,

This home is not currently on the market. Trulia reports sheriff's sales as solds. The home was foreclosed on last June and the redemption period is expiring now. It could come on the market soon, depending on how quickly the bank proceeds.

I would be happy to keep an eye on it and let you know when it comes on the market.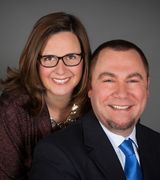 Contact
Shoba,
There are no photos online, but if you are interested in viewing the home for a potential purchase or are in the market, please contact us and one of my team members will be more then happy to assist you.
Derek Bauer, Associate Broker / Realtor
Real Estate One - West Bloomfield / Farmington Hills
Derek@DoorToDreams.com
http://www.DoorToDreams.com
734.678.4745 - cell