Ross,
This is a question that you will need to sit down with someone and have a conversation to really understand.
We have very few stock co-ops like the Fontana. In a co-op you are buying shares in the building and need to have the approval of the board to be able to buy.
A TIC is like a co-op in that you are not buying a certain space but a fractional interest in a building. The internal TIC agreement is the contract that gives you exclusive use of a unit. This is due to one of the many laws passed by the Board of Supervisors with in the past 8 years. There are many other issues about TIC's that make them different and most of the conversation will be about them because they are pretty unique to SF.
A condo is owned by you just as a house is. You own the interior of your unit and a share of the rest of the complex.
The other parts of your question about investment, on-going costs and pricing are very variable and need to be looked at within each catagory.
Condo's generally are worth more that TICs though.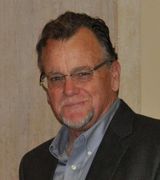 Contact
They are more expensive. Great question.