Sasha, many banks are working with homeowners now to help them stay in their homes. Artur is absolutely correct in saying that you should speak with your lender first.

They lender may even lower your payments for you while you work things out. And, yes, most likely your credit card accounts will probably raise your interest rate! Yikes!

I know some people are taking on a second job or network marketing to bring in more income to help them survive this crisis
Sasha,
I am really sorry to hear it. Most of residential loans in California are non-recourse loans. You can ask you title/escrow company to help you find this information in your contract.. Before you walk away from your house (it is called "deed in lieu of foreclosure") you definitely should talk to you lenders. They might provide you with advice you don't expect and might be very helpful. Lenders like to see that you at least made an effort to sell. Short sale will not cost you anything and might reduce the FICO score damage. The short sale impact on FICO usually is limited to 150 points). If house does not sell, you still have time to walk away from your house. Sorry again about your situation. All the best.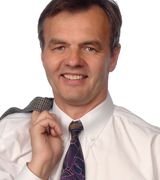 Contact
A non-recourse loan is the loan obtained when you purchased your house, the type really doesn't matter. Any refinance or second or HELOC after the purchase date is probably recourse.

A tax professional can give the best advice for the ramifications.

Your credit score will be negatively impacted for many years, which will affect your ability to get new credit lines. It shouldn't affect accounts which you already have open.