Yes, the downtown/uptown is pricey. ther are several areas you can consider. I would want to know if being near transportation is important to you.
Do not overlook existing homes near the route of the DART Orange Line, which will pass through Irving on its way from downtown Dallas to DFW International Airport. This line is scheduled to open in 2011 and the older neighborhoods of northwest Irving are going to be HOT and hard to get. As the other respondent said about the homes in Farmer's Branch, many of these will need updating; however, many have been beautifully maintained (such as ours) and are excellent examples of midcentury architecture, a genre that is currently in high demand because of the initiatives of Preservation Dallas and other interest groups.

Abel.....I have a couple of ideas. Farmers Branch does seem like potential for 10 years down the road. Very good prices currently for many older homes, close in to the city, good tax base, etc. Many of the older homes will need remodeling. The other places that have potential are on the DART light rail lines. These will pass through old downtown Carrollton and old downtown Lewisville on it's way to UNT in Denton. Depending on what you want to spend there may be some other areas too. Hollywood Heights near downtown Dallas is potential. Also some of the areas around White Rock Lake. Little Forest Hills could work. There's also a big developer from CA that is getting ready to do a very large project in old downtown Irving where there is also DART rail and that could have some nice opportunity. Ridership on DART rail has wildly exceeded expectations and could continue to do so if you think oil prices will continue to rise.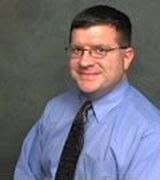 Contact