Jp Hayes
, Home Seller, Saint Charles, IL
The buyer did a final walk through, we closed, they withheld $1000 as security against a patio dor repair. It was repaired by five business days after closing,when the buyer had posession. I obtained the signed repair receipt, and submitted to both his attorney and ours. When I posted, the buyer was still refusing to release the money, griping about something that was never legally listed as a condition at closing. I have to assume his family either caused it or they just made it up. His inspector had found a tiny leak in the expeller pump outflow line pre-closing. He sent a diagram to my attorney identifying the nature and scope fo the problem. I gave that info to a plumbing technician. I paid to have it repaired, and gave the receipt to the buyer. Two weeks after the patio door was repaired, the buyer accosted me with an alleged plumbing problem- leakage on the same PVC pipe, but farther along the same outflow line! This was never detected by the inspector nor the technician, who did before and after checks on the line he repaired.

I told the buyer he should call the warranty company, since he and his attorney required us to buy a warranty to cover such mishaps, since this was not recorded at closing, and we no longer had posession and ownership of the property. He seemed to accept that suggestion.

More than one month later, per conversations with my attorney who communicated with the buyer's attorney, he reputedly was using that as a excuse to avoid releasing our escrowed $1000, though it legally had no relation. He was not responding to calls from his attorney. His attorney was holding our money in escrow, and refusing to release it without his client's signature...we found just where to initiate a valid complaint about the attorney's refusal to discpiline and fully inform his client regarding why this position was sheer folly-- he had no case, no justification, and would only lose on the face of the facts, we'd get our money, the client would have to pay the full bill for arbitration. Better believe that motivated the attorney to get on the Batphone and reach this buyer and get his full attention. Supposedly, now, the check is in the mail. Yes, we worked with a realtor, she walked through with the buyer and his agent before the inspection as well as the morning just before the closing. I was in the house when the buyer's inspector did his job. He seemed reasonable and thorough, at least as thorough as I would be-- and I am a trained observer and inspector, and have years of experience in residential contracting myself.

JP did you sell with a Realtor?
I don't know the law in your area, or the contract terms. However, my experience is that once the buyer has had their final walk through and released all contigencies, he does not have the right with not close. Closing escrow means he receives the deed and you get your money.

Who has possession to the property?
If the buyer does indeed not have possession, meaning you are now late in closing, there may be other issues, such as his loan funding. Also, you may have damages now, so I like the attorney idea.

If you are using a Realtor I would suggest that you discuss this with them, if necessary their broker.

Good luck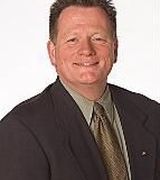 Contact
This is a problem you'll have to solve through your attorney. If you were my client, I would call the agent for the buyers and see what the problem is. Sometimes the realtors can solve the problem quickly.
Hope this helps!

Ida McCarthy
Broker
Sherwood Realty