Making an offer on a pre-foreclosure is just like making an offer on any other home. Broadly speaking, there are two different situations you may face. One (quite common now) is where the owner owes more than the house is worth.

Let's say he owes $500,000 and the house is only worth $450,000. In that case, you'd be attempting to do a "short sale." That's the same as a normal sale, except the lender, who is going to be coming up "short," must approve the sale. And so the question arises: How much loss is the lender willing to accept? Some will accept more; some will accept less. There's a lot of additional paperwork that accompanies a short sale--essentially, justifying to the lender why they should approve a sale in which they'll lose money. The seller provides that information: a hardship letter, copies of past tax returns, copies of current W-2s, and so on. So the seller must cooperate in the process. However, it's important to understand that, using our example above, whether you offer $495,000 or $395,000 to the seller really doesn't affect the seller. With the lender involved, in a short sale, the seller won't be permitted to walk away with any money.

The other scenario is where the owner is facing foreclosure, but there is equity in the property. Suppose the house is worth $450,000, but was bought 20 years ago and the mortgage is now paid down to $100,000. You can offer the seller anything you'd like. $450,000. $350,000. $250,000. $150,000. It really depends on the seller's motivation what he'll take. In fact, you could offer him virtually nothing. Take the property "Sub 2"--that is, subject to the existing mortgage. He hands you the deed, and you agree to make up any arrearages and keep the mortgage current. In that case, you might give him some cash.

So, what do you offer? Your maximum is the lesser of the property's fair market value OR the amount you can afford to pay. There's no real rule of thumb about how much lower to go. Could be 10%, or 20%, or even more. Just remember: buying a short sale is a lot of hassle and very unpredictable. You ought to be compensated for that. Otherwise, you could just go out and buy any house for sale.

Hope that helps.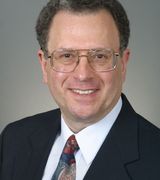 Contact