When you're referring to your 10% "deposit," I assume you mean your downpayment. A deposit would be money you'd put up prior to purchasing, and which would be refundable under certain, specified situations.

To figure out how you'd come out, you'd need to speak to some Realtors, which it appears you already have. You need to get precise comps for your unit, as well as an estimate of how long it would take to sell at that price. Then your Realtor can calculate other costs that you'd likely incur in selling. And by looking at how much you owe on the unit, the Realtor could make a fairly informed judgment on how much you'd net from the sale. It sounds as if the Realtors you've talked to are suggesting that you'd probably net less than the 10% downpayment. But...have they gone through the entire exercise: pulling comps, calculating costs, etc?

As for renting versus selling, that depends on you and your needs. It's likely that you'd have a negative cash flow if you rented. First, that's the spread between your PITI plus condo fee, on one hand, and your rental income, on the other. Then, from that, you'd subtract the equivalent of 2 months rental per year to account for vacancies. Then subtract about 1.5% of the purchase price annually for repairs. Can you afford to pay that every month? If so, and if you think you're cut out to be a landlord, then you might consider renting it. Or you could hire a management company, pay some more money to them, for them to handle the rental issues.

Do you absolutely, positively have to move? As you've seen, this is not a great time to sell. And you bought at the absolute top of the market. You might be better off sitting tight for a couple more years.

There are ways to maximize your income and possibly sell for a bit more--for instance, by using a lease-option or a land trust. In either case, you'd find someone who wanted to buy. They'd move in, lease from you (or in the case of the land trust, they'd lease from the trust), and at the end of the period hopefully purchase the property. I've posted more details on these techniques elswhere on Trulia.

But if you absolutely, positively have to move, you should seriously consider selling, even if you don't recover your full downpayment. (Lots of people in your situation are ending up having to bring money to closing!)

Hope that helps.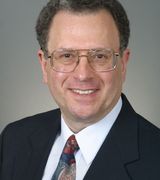 Contact