There are a few but if you are concerned about resale value consider properties with a view, outdoor space or that has another "compelling" selling point.

And 'Please' get parking!! Otherwise you will be very disappointed when you try and sell it in 3 -5 years.

Good Luck with your home search!!
The Baycrest has studios below $400K (one with a bit of a view); and there's a top floor with some water view listed at $409K. There's also a studio in the Metropolitan for $425K.
There are three available in the 201 Harrison building. I don't know about the Infinity units. Gabe, you're doing it right buy for you, get the tax breakk and any equity that gains and sell whrn you need more. There will always be people like you buying their first place so no, I don't believe there will be a problem.

As I've said before, buy something that has some unique feature, like the garden appartment on Harrison. If there is as many un its coming on the market as planned supply could drive down pricing, but if your unit has something special then it should stand out from the rest.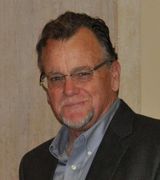 Contact