Doyle, Wyoming does not have Dual agency, we have an intermediately agency which is different than the dual agent. You are not party to the listing contract so the amount of commission is not part of your consideration, the listing agent may be able to adjust the rate of comm. but it would be up to him and the seller. A short sale will have the mortgage company involved for the approval of the offer so there may be a way to get the commission reduced to help close the deal but it would be up to one agent to reduce his own comm. The commission is negotiable but there is a written contract with a set amount so it would be up to the Seller and the Sellers agent. I have done that in the past to get a deal done but I have never cut the comm in one half to do it. I have a personal question for my own information. Why is it that you do not want the help of a buyer's agent, the buyers agent would collect the comm from the seller agent and provide you with a great deal of help and protection on this investment? Good Luck,
I'm not sure why the listing agent would be telling you what the commission on the sale would be.

But the answer to your question is, sure you can try to negotiate a lower commission. The commission is an agreement between the seller and the listing agent/agency. But some listing agents will negotiate their side of the commission, if/when they determine that there is no "buyer's side" commission to be paid.

In fact, some listing agents have already put it in their listing contracts that if there is no buyer's representation, the seller will save 1-2% in commission. In that case, the seller will have to determine if s/he wants to pass that savings on to you.

But it's worth a try.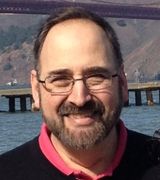 Contact