Erica
The truth is that a lender will NOT want to have your home foreclose. They would rather have you sell it as a short pay.
Please read my blog
http://activerain.com/blogsview/125091/How-The-Foreclosure-Process
A smart loss mitigation manager will know that to sell a home for top dollar in a buyer's market they need to pay ABOVE market commission. In most cases the small difference in commission is much less than a downward price adjustment.
Good luck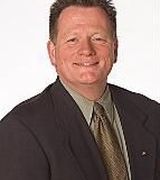 Contact