Denise
It is interestiing that you are a buyer and a seller.
You might want to read my five part blog on foreclosures and short sales.
I have a difficult time imagining that you are going to sell your home as a short sale and then qualify to buy something else.
Not to say it could not happen, however know that lenders will look to see if you have assets and if you do will want you to particpate in the "short" part of the sale.
keith
http://activerain.com/blogsview/125091/How-The-Foreclosure-Process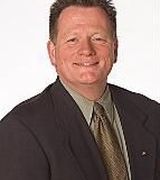 Contact
Most banks will not accept a short sale unless you are at least 1 month behind in your payments because of hardship. Usually someone selling their home in a short sale can't afford to make anymore payments.