There's certainly nothing stopping you from making a 66% offer, but the likelihood that a seller would be willing to accept a 66% offer is slim to none (and slim has left the room).

If they were truly ready to accept a 66% offer, they would probably be priced closer to that number. Since they're currently priced substantially higher, they'd be more likely to reduce their price several dramatic steps in between their current price, and whatever 66% represents, before they're in a good "mental place to accept that price.

I imagine that there are agents who might "bristle" at writing offer after offer, ad nauseum, in total futility, but I think if you're upfront with your agent, and explain your philosophy, and truly understand the probability of success (you're looking for that needle in a haystack), you might have a shot at getting them to go along for the ride.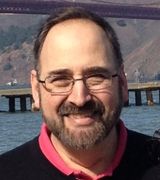 Contact
As far as offering 2/3 of the asking price, it may work but it depends on who is motivated, how much equity they have in the property and how overpriced they are to begin with.

I would definitely use your buyers agent - he knows what he's doing and will know how to best handle presenting the lowball offers. He should also know who would be the most receptive. If he doesn't want to present the offers, there may be a good reason - I would listen to his advice because he knows your market.