Sarah -
This has been discussed on Trulia before, here is a link to that discussion:
http://www.trulia.com/voices/Financing/CALHFA_and_homes_need…
CALHFA requirements were reiterated in December 27, 2007.
Here is a quote from the link:
"CalHFA's policy has been and remains that the properties being sold under any CalHFA
financing program must comply with all federal, state and local housing health, safety and
occupancy standards and requirements and no condition may exist that affects the livability,
soundness, or structural integrity of the property at the time of closing. CalHFA will not
purchase any loan where the property is in disrepair or damaged at the time the loan is
delivered to CalHFA for purchase."
http://www.calhfa.ca.gov/whatsnew.htm
(Dec. 27, 2007 post)
I could not find an actual list of "unacceptable" items. Maybe other Trulia agents can help via experience.
Good luck,
CJ
Calffa is not a loan for fixer houses. The type of loan for fixers is called a FHA203K , ask your loan officer if you can get that. If FHA 203K is no good for you, and you want only CalHFa, then you must find a house that is not wrecked. it doesn't have to be fancy or grand. It just has to be structurally sound, and have working systems, fixtures and appliances. - Cal Hfa cannot lend on homes that are not fit for occupancy.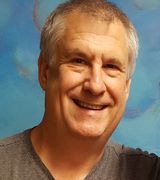 Contact