Tess
You are asking some very good questions.
A couple of thoughts:
Contact the Los Angeles Economic Development Office (see link below).
Select a manageable sample size of charter/magnet schools, Google the school name and Real Estate and see what comes up. I would talk with the Realtors that work near those schools and see what you can learn.

I can tell you that school test score definitely are important to buyers. There might be a correlation between school test scores and home values, although i do not know where that information might be. LADEC might have data on that.

IN the markets I work there are four different school districts, and I can say without a doubt that school quality has a major impact on not only home values, but also home value stability. However, these area also have other aspects that affect value (separate cities, like Glendale and Burbank, LA County, and then LA City). The services provided by these entities to residents also make a significant impact.

So for your analysis I would focus on schools near by and talk with local Realtors.

Good luck. Send me a copy!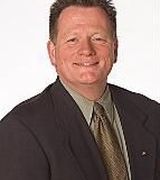 Contact
Hi Tess, I am not from LA, I reside in NYC. However, I was exploring the Trulia site and happened to see your question. I remember what it was like when I was a university student years ago (Cornell) and how much I appreciated any help I received in doing research projects of all sorts. I promised myself then to always lend a hand to anyone in college doing research on a topic I may know something about. So, it took me literally 2 seconds to find something that may help you. Do a google search using the words "do magnet schools affect real estate values" and at the bottom of the search results page you will see "Magnet Schools and the Differential Impact of School Quality on Residential Property Values" - click on that to a bunch of citations of published studies and articles. Lots of luck to you!
I actually reviewed some very interesting information. I noticed that a higher percentage of high school students that transfer to 4-year colleges come from areas that focus on improved education. It is also widely known that magnet school hols much value with its residents. Sometimes creating a premium in the local real estate market. For example, the ABC school district has been highly touted a highly achieving district and is sought after . This creates a top dollar effect on the local properties in Cerritos and Artesia. Dont take my word for it. Look at prices of homes in the area of Cerritos or Artesia.