Randy,

Are you speaking of DISCLOSURES, or ADDENDA? Very different things here. Most bank-owned homes (the vast majority) do not have disclosures, unless the bank was made aware of something from a prior inspection that didn't materialize (well, they are then supposed to disclose those items, anyway). Most think Sellers Disclosures are required in Michigan ... they are actually voluntary ... ALTHOUGH HIGHLY RECOMMENDED! Rely on the advice of your buyers agent on this one. I just sold a Freddie Mac property and it was the most seemless foreclosure transaction I have done in a long time.

Best wishes!
Derek Bauer
Real Estate One
Randy:

One of the reasons a bank owned home is worth less than an owner occupied home is that bank owned properties are legally exempt from providing disclosures. Most listing agents will send a form of some sort that states that, and there will be language in the bank addendum to your contract offer that specifically addresses that. When I write an offer on a bank owned home, I include that in the original offer. Any bank owned property is bought "as-is, where-is."

The reason there is no disclosure is that the bank never lived in the home. An individual in another state who has never seen this home is in charge of selling it. He or she would have less information about the property than you have - you've at least seen it!

My advice to you is to have a very thorough inspection and address this question further with your buyer's agent.
Randy
What does your Realtor say?
What does the listing agent say?

Many transactions are taking longer than "normal". Actually, "normal" is this market....meaning that a lot of the "rules of thumb" we experienced before need to change. My advice is to continue asking until you get an answer that makes sense to you.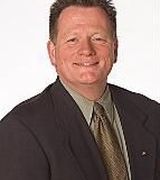 Contact